Main image
Click to view image in fullscreen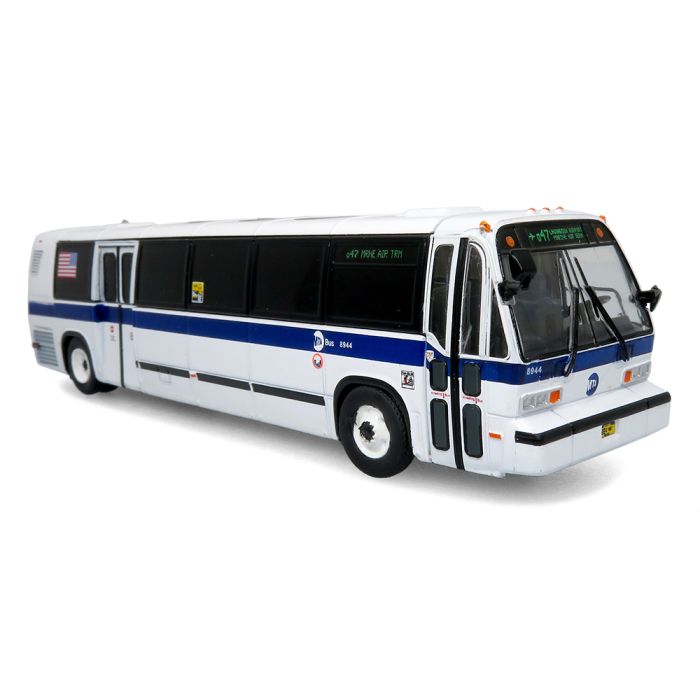 MTA RTS Bus Q47 Laguardia Airport Diecast Model
1:87 scale TMC Rapid Transit Series (RTS) Bus – MTA New York City Transit, route: Diecast Model


Available at the New York Transit Museum Store, this diecast bus is a limited edition item. Don't miss your chance to get one!

Features:


1:87 HO Scale model bus measures about 6 inches long- 1/2 " tall.

Limited edition

All diecast metal

This is a model; NOT recommended for small child. This is a collectors item. Limited edition collectible bus.
Not suitable for children under the age of 14 years
Description /
MTA RTS Bus Q47 Laguardia Airport Diecast Model
1:87 scale TMC Rapid Transit Series (RTS) Bus – MTA New York City Transit, route: Diecast Model
Available at the New York Transit Museum Store, this diecast bus is a limited edition item. Don't miss your chance to get one!
Features:

1:87 HO Scale model bus measures about 6 inches long- 1/2 " tall.

Limited edition

All diecast metal

This is a model; NOT recommended for small child. This is a collectors item. Limited edition collectible bus.
Not suitable for children under the age of 14 years
We found other products you might like!
Navigating through the elements of the carousel is possible using the tab key. You can skip the carousel or go straight to carousel navigation using the skip links.
Press to skip carousel