Main image
Click to view image in fullscreen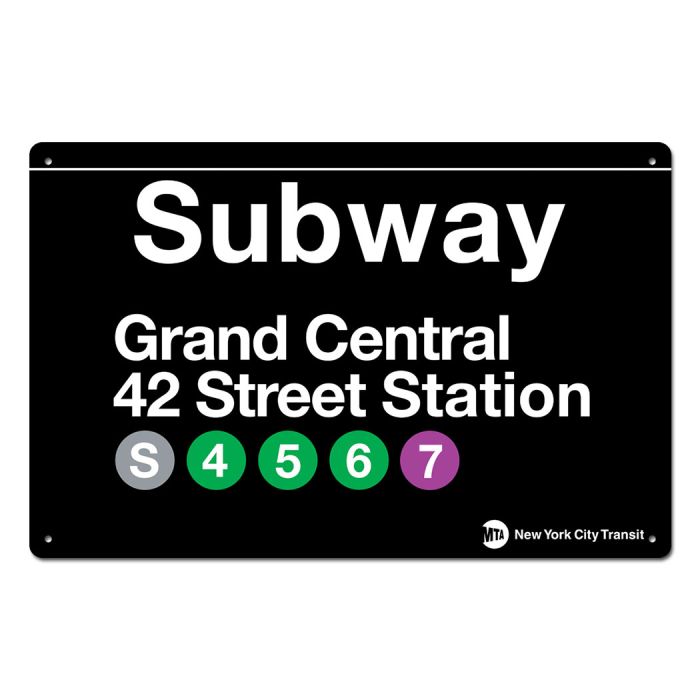 Grand Central 42nd Street Subway Sign
Bring New York in to your home with this Grand Central Subway Station sign. Perfect for a dorm room, man cave or outdoor garden.

Measures 12x16 inches
Pre-drilled with 4 holes for easy hanging
Description /
Grand Central 42nd Street Subway Sign
Bring New York in to your home with this Grand Central Subway Station sign. Perfect for a dorm room, man cave or outdoor garden.
Measures 12x16 inches
Pre-drilled with 4 holes for easy hanging
We found other products you might like!
Navigating through the elements of the carousel is possible using the tab key. You can skip the carousel or go straight to carousel navigation using the skip links.
Press to skip carousel