Main image
Click to view image in fullscreen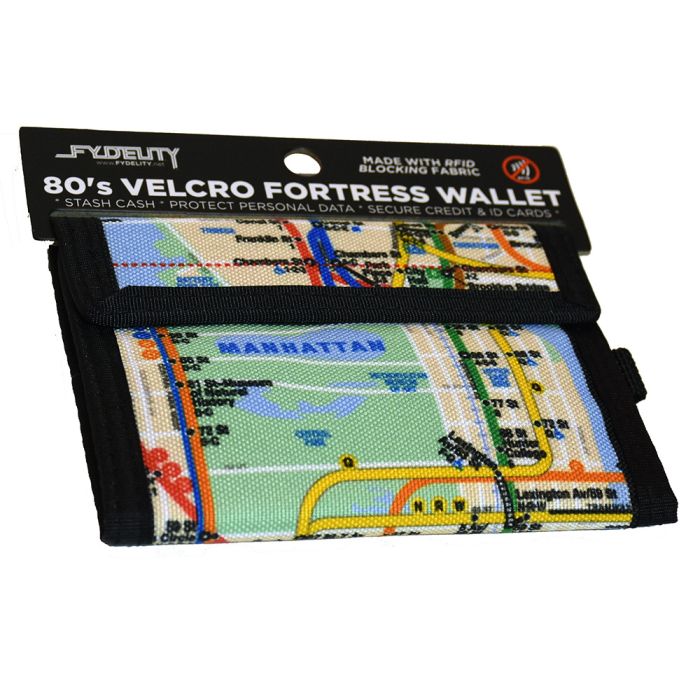 NYC Subway Map RFID Wallet
Printed with the official NYC subway map, this RFID blocking wallet is the ultimate souvenir and everyday staple for the on-the-go New Yorker.

Features:
4 Top Pockets
2 Side Pockets
Billfold
Stealth Keyring
Made with RFID blocking fabric
Description /
NYC Subway Map RFID Wallet
Printed with the official NYC subway map, this RFID blocking wallet is the ultimate souvenir and everyday staple for the on-the-go New Yorker.

Features:
4 Top Pockets
2 Side Pockets
Billfold
Stealth Keyring
Made with RFID blocking fabric
What's The Story
Known as the Tauranac-Hertz map, Michael Hertz Associates created the design and John Tauranac oversaw the transition to this NYC subway map in 1979. Though not geographically accurate, the map includes streets and landmarks, allowing users to navigate from subway to aboveground locations. While many new editions (featuring city updates, color changes, and temporary themes) have been released, the basic design is still in use.
We found other products you might like!
Navigating through the elements of the carousel is possible using the tab key. You can skip the carousel or go straight to carousel navigation using the skip links.
Press to skip carousel