Main image
Click to view image in fullscreen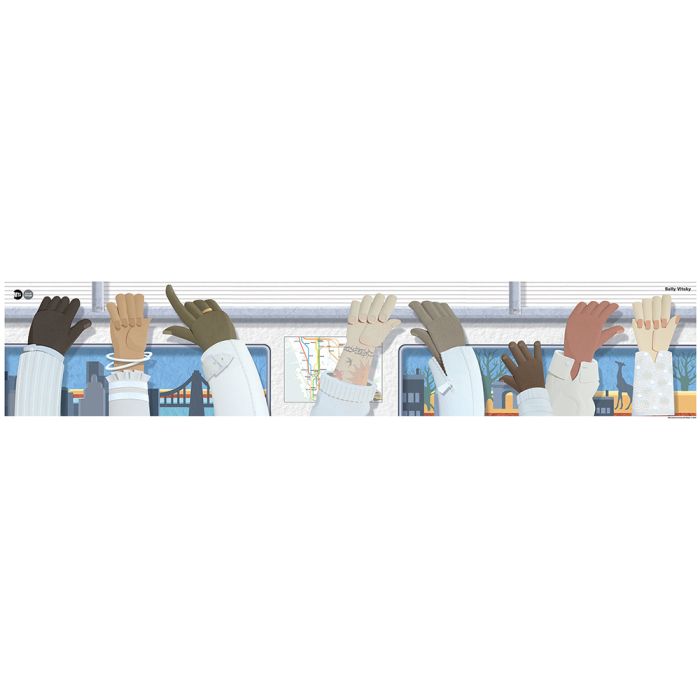 2021 Morning Commute MTA Arts & Design Art Card
Morning Commute with Paper by Sally Vitsky captures a unique vantagepoint of the daily commute highlighting and celebrating New Yorkers.  Sally Vitsky's work embodies both traditional and digital paper sculpture illustrations.  

  Measurers 9 1/2 x 44 inches
Description /
2021 Morning Commute MTA Arts & Design Art Card
Morning Commute with Paper by Sally Vitsky captures a unique vantagepoint of the daily commute highlighting and celebrating New Yorkers.  Sally Vitsky's work embodies both traditional and digital paper sculpture illustrations.  

  Measurers 9 1/2 x 44 inches
What's The Story
Modeled after the Poster Program, the Art Card Program was initiated in 1999 by MTA Arts & Design. The Program provides opportunities for illustrators, print, and other visual artists to create evocative artwork for display within newer subway cars. Subway riders have the opportunity to enjoy colorful imagery as a source of thought and inspiration while traveling through the system.
We found other products you might like!
Navigating through the elements of the carousel is possible using the tab key. You can skip the carousel or go straight to carousel navigation using the skip links.
Press to skip carousel