Main image
Click to view image in fullscreen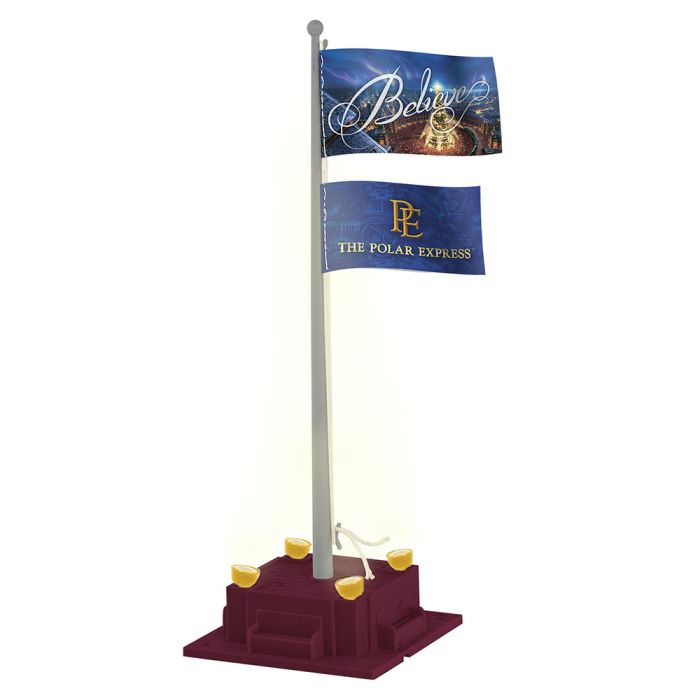 Polar Express Flagpole
Expand your Polar Express layout with our The Polar Express Flagpole!

THE POLAR EXPRESS and all related characters and elements are trademarks of and © Warner Bros. Entertainment Inc. (s18)
Plug-Expand-Play Accessory
Illuminated lights on base of flagpole PRODUCT SPECIFICATIONS
Gauge: O Gauge
Scale Type: Traditional
Power: Electric
Dimensions: 7" L x 5 3/4" W x 4 3/4" H
Description /
Polar Express Flagpole
Expand your Polar Express layout with our The Polar Express Flagpole!
THE POLAR EXPRESS and all related characters and elements are trademarks of and © Warner Bros. Entertainment Inc. (s18)
Plug-Expand-Play Accessory
Illuminated lights on base of flagpole PRODUCT SPECIFICATIONS
Gauge: O Gauge
Scale Type: Traditional
Power: Electric
Dimensions: 7" L x 5 3/4" W x 4 3/4" H
We found other products you might like!
Navigating through the elements of the carousel is possible using the tab key. You can skip the carousel or go straight to carousel navigation using the skip links.
Press to skip carousel