Main image
Click to view image in fullscreen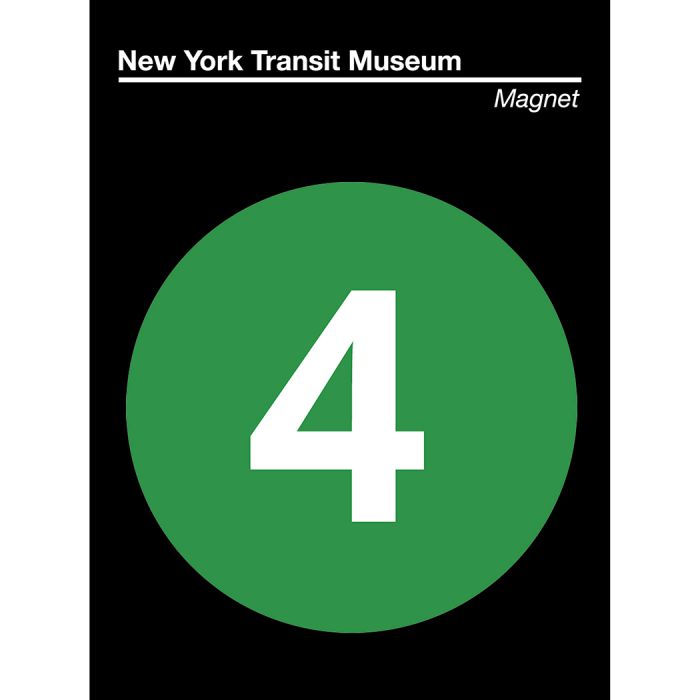 4 Train Magnet
Show line loyalty! Decorate your fridge with your favorite subway line!

2" diameter
Description /
4 Train Magnet
Show line loyalty! Decorate your fridge with your favorite subway line!
2" diameter
What's The Story
The 4 Train runs from Woodlawn in the Bronx, down through Manhattan, and on to Crown Heights/Utica Avenue in Brooklyn.
We found other products you might like!
Navigating through the elements of the carousel is possible using the tab key. You can skip the carousel or go straight to carousel navigation using the skip links.
Press to skip carousel